Before you invest in copy editing and fine-tuning, make sure your story has been critiqued by an editor who will check that the 'big picture' elements like character, plot and structure are as strong as they can be. Critiquing not only improves your book, but develops your self-awareness and capabilities as a writer, too.

TRIAL EDIT: $10
A 2,000 word sample edit, for just $10? 
It's cheap, I know. But I'm all about helping writers, and I'd love to read your work.
When collaborating with an editor it's important to test the quality and compatibility of their work, prior to embarking on your journey together. For just $10 I will critique 2,000 words of your writing, allowing you to sample the wares and see if we're a good creative fit. In turn, I will advise which editing service I feel the work is ready for, and suggest a fee and schedule. This is also a great chance to get some objective feedback on your opening pages prior to engaging with readers and/or agents and publishers.
Request your trial here or email cate (at) catehogan (dot) com.

STORY OUTLINE: $25 per page
Before writing the first draft of your fiction novel, it's a great idea to get professional feedback on your initial outline. Is the character arc clear? Is the plot well planned structurally and thematically? Of course, first drafts are always subject to change, but following a road map is the best way to ensure you reach your final destination in good time and without too many breakdowns along the way. If you need an outline template to fill in I'm happy to provide one, or you can simply send through a detailed synopsis, plot points and/or character profiles.
DEVELOPMENTAL EDITING: 2 cents per word
The following critique service is the most intensive I have come across, combining beta reading, assessment and content editing into a single, comprehensive offering. In this process, I go through every line of the manuscript and insert comments regarding up to 47 different storytelling criteria, including but not limited to:
STYLE: Moments of confusion, repetition, sentence structure, dialogue, tone, inconsistent tenses, grammar, punctuation, word usage, "showing versus telling" and passive voice.
CHARACTER: Development, complexity, originality, empathy, motivation, consistency, and authenticity.
PLOT: Structure, pace, believability, engagement, foreshadowing, tension, story length, theme, high concept, resolution and satisfaction.
In addition to the inline comments in the MS itself, you also receive a 6-12 page report  that includes general impressions on the novel overall, and recommendations for making the book as strong as it can be. 
Think of your book as a beautiful sculpture. After all the effort invested, it would be premature to polish the marble before ensuring the shape and form were as close to perfection as possible. For that reason I really encourage you to undertake this process (at 2 cents per word, it's cheap!) prior to investing in copy editing.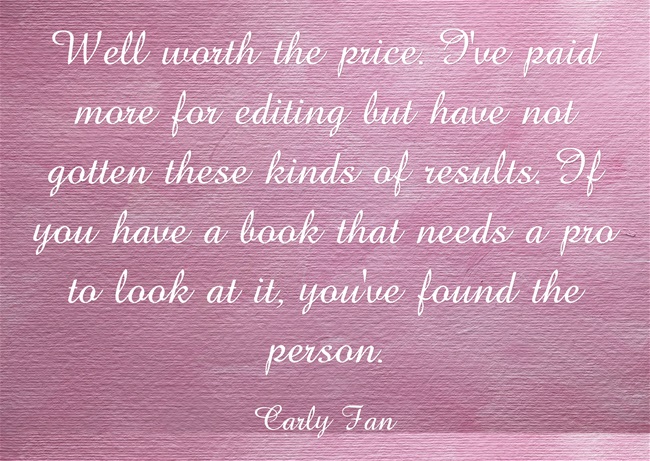 BETA READER: 1c per word
I will read your manuscript and provide an 8+ page editorial letter that covers the same strategic elements addressed in a developmental edit. Is your protagonist engaging; are we emotionally invested in their journey? Does the opening premise hook the reader, and maintain intrigue and anticipation throughout? You'll have a clear picture of your story's strengths and weaknesses. Most importantly, I'll outline solutions, and how they can be implemented effectively. Any beta reader can tell you if they like your story, and the better ones will outline why something isn't working. But the last thing a writer needs is a long list of issues and no clear way forward. It takes a truly talented editor to offer actual story fixes, leaving you inspired rather than overwhelmed.

SPOT CHECK: $45 per hour
Once you've incorporated all that invaluable feedback, send me your updated draft (with changes 'tracked') and I will ensure that the recommendations have been implemented effectively. This is an economical way to receive a second round of feedback, so that you can move into your advanced draft with confidence.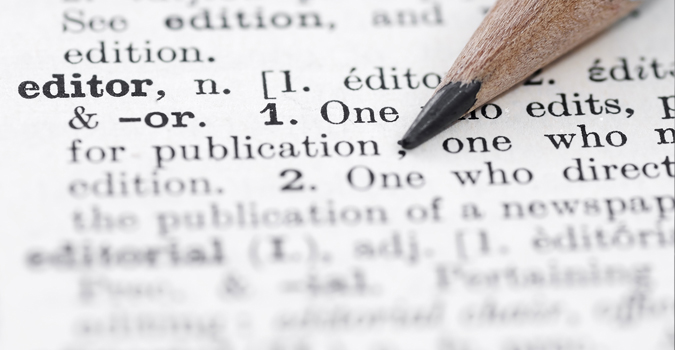 Once your story, character and structure have gone through an assessment process and the draft has reached an advanced stage, it's time to give the words their final polish. This can involve copy editing (focussing on the mechanics of the writing) through to substantive editing (where tone and style are also improved). In some instances, significant rewriting may be required, at which point the editor becomes a ghost writer.  Please note though, professional editors do not double as proofreaders. While the incidence of typos will be greatly reduced, an editor who has fixed copy does not have fresh eyes, so this role is generally fulfilled by another person.
COPY EDITING: $0.03 – $0.06 per word
A copy editor will focus on the five Cs: writing that's Clear, Correct, Concise, Comprehensible, and Consistent. Copy editors don't change the style or meaning of the work, but allow the writer's voice to shine by removing the clutter, repetition and distraction from the writing.
SUBSTANTIVE EDITING: $POA
For the ultimate overhaul, I will content edit your novel and give you the opportunity to incorporate important changes to the manuscript. From that point on, I will copy edit the updated draft, improving the mechanics, style and tone of the writing. With special focus on the first 10% of the work (read by publishers and downloaded by readers as a sample) this includes cutting, shifting, and line by line rewriting. It's a thorough process, but it will greatly increase your chances of getting published, particularly for those entering the market for the first time.

GHOSTWRITING: $0.05 – $0.10 per word
If you need someone to tell your story or wish to rewrite sections of an existing work, ghostwriting is the service for you. I will take your ideas (and suggest my own), then come back to you with an outline of how the scene/chapter or novel will play out. When feedback has been received and agreement reached on the ideal strategy and execution, a first draft is written and presented for a second round of feedback. Once received, a second draft is completed and the work is polished to perfection.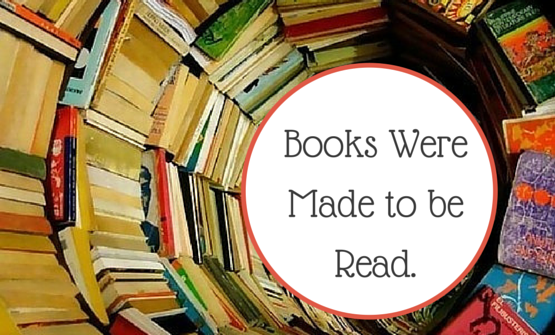 So you have a fantastic manuscript on your hands, what next? Publishing a novel is a long distance race, and you don't want to collapse in the final fifty meters. You've poured your blood, sweat and tears into your work, so let's give it the best chance possible of being a big success. From bestselling back cover blurbs to engaging author biographies, I'm here to help you ensure you connect with your target reader professionally and strategically.
BOOK DESCRIPTION / BLURB / TEASER: rewrite $75 or original piece $95
Back cover teasers could be described as 'the 200-300 words that will convince a reader to invest in the following hundred thousand'. They must be dynamic and full of intrigue; a tasty enticement to take a bigger bite. We want to meet a character we can empathise with, and a hook that won't let us go. This is not a synopsis, nor is it literary prose. Your back cover teaser is marketing copy designed to hook, and SELL.
Conditions of Service
You're protected by a money-back guarantee: if you aren't 100% satisfied with a job, your payment (minus Paypal fees) will be refunded. 
All rates are quoted in US dollars.