The best romance novel series capture your heart on page one and refuse to let you go, a thousand pages later. Just as television programs are beginning to seriously compete with films, romance novel series are giving readers the opportunity to get much deeper into a character's life and psyche. They're hard to write and as far as I'm concerned, separate the wheat from the chaff when it comes to great authors. So drum-roll if you will: my 5 best romance novel series of all time.
5 Best Romance Novel Series – #5
Fifty Shades of Grey, E L James
Taking a deep breath I walk in. And it feels like I've time-traveled back to the sixteenth century and the Spanish Inquisition. Holy fuck.

(and)

The Twilight Saga, Stephenie Myer

Forbidden to remember, terrified to forget; it was a hard line to walk.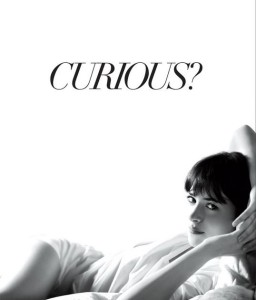 Well, I'm off to a controversial start and I'm sure a lot of readers will roll their eyes at these choices. While both books might be steeped in cliché, boast the odd clunky line, and reinforce ideas and attitudes many feel are outdated, I am a great believer in credit given where it's due. These books have literally held millions of readers captivated, from the first word to the two-hundred-thousandth, so I believe they are jointly deserving of my number five spot. If you're the single human left on earth who hasn't read them, you can order them here: Twilight, Fifty Shades of Grey.
5 Best Romance Novel Series – #4
Sookie Stackhouse, Charlaine Harris
The sweetest part of being a couple is sharing your life with someone else. But my life, evidently, had not been good enough to share.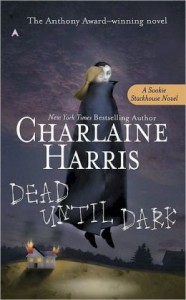 So this is definitely what I would classify a 'light read', but it's good fun, and has drawn a large band of followers as well as inspiring the popular TV series True Blood. Sookie Stackhouse is a cocktail waitress in humid, eery Louisiana. Her entire life she's suffered from a 'disability'; that is, she reads minds, and the gift/curse makes it hard to keep a date. One night Bill sits down at table five; he's tall, dark, handsome, and for the first time ever Sookie is unable to hear a word someone's thinking. But as the saying goes, be careful what you wish for. Bill has a quirk of his own: he's one of the many vampires who have come out of hiding thanks to the recent invention of synthetic blood. Things get hot, and messy. Order it here.
5 Best Romance Novel Series – #3
The Tea Rose, Jennifer Donnelly
Meet me where the sky touches the sea. Wait for me where the world begins.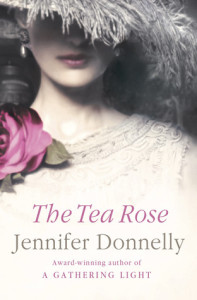 Fiona Finnegan lives a simple life as a tea packer for Burton Tea, doing her best to support her mother and father and young siblings. The days are hard, and the light at the end of the tunnel is Joe Bristow, a friend and neighbour she's loved for her entire life, and who loves her in return. They dream of a life together, but fall into circumstances that lift their love from the every day, to an epic tale of painful longing, and insurmountable odds. Set in Dicken's London, you'll feel the dirt and grime of the street markets, as well as the glittering elegance of New York's up and coming aristocracy. In many ways, it could be called 'A Tale of Two Cities'.  Order it here.
5 Best Romance Novel Series – #2
The Bronze Horseman, Paullina Simons
When Tatiana looked up from her ice cream, she saw a soldier staring at her from across the street.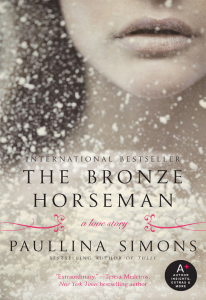 This book comes in at #1 of my Top 15 Historical Romance Novels of All Time list. The series captured me from the moment I started and released me ten days, and two very sore eyes later. It's a coming of age story about Tatiana, a young resident of Leningrad, and a brave officer of the Red Army called Alexander, who together face the dramatic, and horrifying realities of Hitler's war and Stalin's rule.  The book is intense and exquisite, a journey of anguish and longing that sees two people debased to the sub human and lifted into the divine heights of love. Order it here.
5 Best Romance Novel Series – #1
Outlander, Diana Gabaldon
Oh, aye, Sassenach. I am your master . . . and you're mine. Seems I canna possess your soul without losing my own.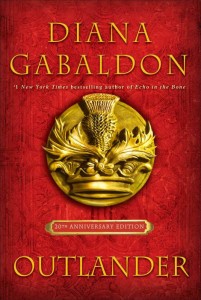 Oh Jamie Fraser, you've set hearts thumping across countries and continents with your rolling burrs and bright tartan. And now you have a television series. But Outlander is really about the heroine, Claire Randall, who time travels from the forties back to 18th Century Scotland. It's there that she meets the young warrior, and so begins a romance that bridges countries, wars and impossible opposition. It's no wonder this is one of the most enduring romance series of all time, and definitely worthy of the number one spot. Order it here.
Read on for more best romance series lists and forums:
BEST ROMANCE SERIES LIST: Goodreads list as voted by readers.
ROMANCE REVIEWS BY CATEGORY:  Aestas Review site is a great resource for romance readers.
BEST COMPLETED SERIES: No more cliffhangers! Goodreads list of complete romance novel series only.
I'd love to hear your thoughts on this list…
Hit the mark, or way off?