Guest Post: How to salvage your writing from the crematorium of cliche.
Aspiring writers sometimes ask me, 'How can I write like you?'
The answer is, 'You don't want to write like me, you want to write like you. You want to find your writing voice, and that will be nothing like mine.'
But I get what people are really asking me. They're asking me, 'How can I write better than I write now?'
Here's a little trick: don't write in cliché.
Writing is limp and flavourless when it's unoriginal. We have to consciously undermine our tendencies to write boring, wilting sentences. How? By feeling into paradox.
As soon as we feel ourselves slumping into easy stereotypes of 'happy marriages' and 'broken hearts,' that's when we need to turn an experience over on its belly and investigate where it gets more interesting.
The engine of story is conflict.
The meaning of things is revealed at the edges, not the soft centre.
Write about how love co-exists alongside grief; how envy creeps into friendship. Explore the revulsion that emerges in lust or the boredom that shows up in intimacy. Feel into the ambivalence in motherhood and the relief in death.
As writers it's our job to work with these beautiful unruly tendrils that show up in experience. To write what is true and hard and real, we have to examine what we feel, remember, see and touch without judgement, to find out what it is like for us, and what meaning we make from it. Without the texture we bring to that exploration, our writing will just be same-old, same-old.
Don't be afraid to invert. Writers must be brave in facing what is hidden. Our work is to bring light into shadow and shadow into light, to unsettle the obvious and startle the story.
Here's a little table for you to practice exploring paradox. Have fun writing into the strangeness of these opposites:
| | |
| --- | --- |
| BITTER | SWEET |
| QUIET | ROAR |
| ELEGANT | WRECK |
| SAINTLY | PERVERT |
| CREEPY | GENTLEMAN |
| SINKING | HOPE |
| ENLIGHTENED | GRIEF |
| GUTLESS | WARRIOR |
| NEUROTIC | MINDFULNESS |
| SELFISH | GENEROSITY |
| PRECIOUS | DUST |
| DELICATE | STRENGTH |
| WISHFUL | SPITE |
| EAGER | INDOLENCE |
| PERFECT | MISTAKE |
| REVERED | CRIMINAL |
| SPECTACULAR | ORDINARINESS |
| SURPRISING | DULLNESS |
| UNKNOWN | CELEBRITY |
| PRECISE | ELUSIVENESS |
| BROKEN | BEAUTY |
| COMPOSED | WILDNESS |
| WICKED | BENEVOLENCE |
| INDIFFERENT | CURIOSITY |
– and please throw me an email to let me know if it helps you clear the cliché.
Joanne Fedler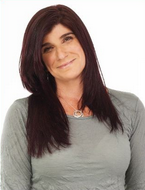 Joanne has written 9 books, including the international bestsellers Secret Mothers' Business and When Hungry, Eat. Her new book Love in the Time of Contempt: consolations for parents of teenagers will be released in 2015. Her real joy comes from mentoring other writers, taking small groups on writing retreats to Bali, Fiji and Tuscany. For a free gift (21 tips on finding your writing voice), please go to her website. She also shares writing tips on her YouTube channel.