Guest Post: Editing & Proofreading Tools by Leona Hinton.
Writing with style and substance is essential to becoming a successful author or blogger, but perfecting the ability to proofread and edit your own work will save you time and money down the line.
The best way to start the proofreading and editing process is to take notice of the words, phrases and sentences Microsoft Word has dutifully highlighted throughout your document.  Go to the grammar and spellcheck facility and look at the choices Microsoft Word offers as alternatives to the grammar and spelling mistakes you've made; it's surprising how many writers ignore all the squiggly red lines and hit 'publish'.
The program is not infallible and doesn't always come up with the correct alternatives, but it's a start. You don't need an internet connection to use the proofreading and editing tool, and when you're ready to move on to more sophisticated options I recommend you check out the following:
Proofreading & Editing Tool #10
The development of Google Docs has revolutionized the way writers work, allowing them to store active documents in the cloud and access them from any device in the world with an internet connection. Simultaneous people (e.g. the editor and writer) can work on the same document at the same time, ensuring changes aren't lost in old, misplaced drafts. It also comes with a powerful proofreading tool which identifies spelling and grammar errors using dictionaries that are constantly updated.
Proofreading & Editing Tool #9
This free editing tool spits out a detailed report of your text including a similarity and originality percentage, list of sources, underlined character replacement and highlighted references and quotations. Its interface is simple, making it super easy to use and a good entry level tool for those just getting started.
Proofreading & Editing Tool #8
Bloggers and writers often cut and paste ideas that inspire or challenge them, but it's important to ensure you don't accidentally steal another writer's work. Powerful online plagiarism tools such as Unplag.com have recently hit the market and offer a cost-effective way to check your blog for accidental plagiarism. Simply upload files that you'd like checked and receive a report including detected similarities, an originality / similarity percentage rating, plus a list of original sources.
Proofreading & Editing Tool #7
This proofreading tool is designed for term papers. When the text is pasted onto the website, the results indicate spelling and grammar errors and suggest suitable alternatives related to the educational level of the writer. The software concentrates on specific text types too, such as lab reports, résumés, theses, speeches, short stories, personal diaries and business communications.
Proofreading & Editing Tool #6
This proofreading tool can be installed as a plugin for MS-Office or as an extension in Google Chrome. It concentrates on grammar and spelling and boasts a re-phraser tool that offers suggestions on how to structure a sentence in different ways, overcoming issues like passive voice. Once the text has been corrected Ginger's text-to-speech facility can read out the document, helping you hear clunky elements in the writing.
Proofreading & Editing Tool #5
This tool is great when more than one person has worked on a document (think group assignments, or co-authored novels), as it ensures the writing style and sentence length remains consistent. It also identifies any repetition in the text.
Proofreading & Editing Tool #4
This modern proofreading and editing tool can be used as a WordPress plugin or as an extension to Windows Live Writer, Google Chrome and Firefox. Sophisticated features concentrate on advanced English, including spelling, grammar and style checks.
Proofreading & Editing Tool #3
Slick Write offers the usual spelling and grammar checking tools, but it also analyses sentence flow and length and offers suitable editing suggestions.
Proofreading & Editing Tool #2
A lot of writers use WordPress as their blogging platform. But even if you write your article in MS Word and cut and paste it into your post, it's common to make changes to the work once you've seen a preview of it published. Unfortunately those changes can result in new typos, so it's a good idea to install TinyMCE, which will proofread your posts in WordPress before they go live.
Proofreading & Editing Tool #1
This is a true advancement on the more basic proofreaders, as ProWritingAid also highlights words that have been overused, offers improvements in the structure of irregular paragraphs and refines your text's readability. Redundant, or clunky words can be deleted, and better choices offered when words are either too abstract or complex for the style and context. Now that's high tech!
It's important to remember that for readers to take you seriously, you have to treat your writing with the respect and professionalism it deserves. Honor the reader by polishing your words to perfection (or close enough to it) and they might just come back to read some more.
Do you have an editing or proofreading tool you love? Please share it in the comments below!
Leona Hinton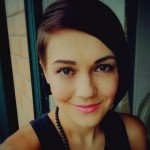 Leona Hinton is a young blogger and educator from Chicago. Utterly in love with adventures, she also likes to express her feelings in writing. She loves rainy days, horseback riding, traveling and reading classic literature. Leona is glad to meet you on Facebook and Twitter!