"Historical romance novels are just fairytales for grownups…"
Even the best historical romance novels have had a rough ride at my hands. In my early days on film sets they were a covert addiction between takes…to be caught reading anything lighter than The Death of Ivan Illych was akin to seeing a colleague outside a screening of Legally Blonde III. To lessen the chance of humiliation I would ruthlessly tear the covers from their spines. These days however, I proudly live and breathe historical romance novels; they make our pulses races when they're good, but the best stay with us for weeks, sometimes years after we've finished them.
Some may classify the following books as classics rather than historical romance novels, as they were written in the time periods they were set, but to me the distinction is ultimately superfluous. If you love history and passion, these are the books for you.
# 15 – 15 Best Historical Romance Novels
The Shadow and the Star, Laura Kinsale
She hadn't ascribed to this modern notion of equality between the sexes. Woman were patently superior.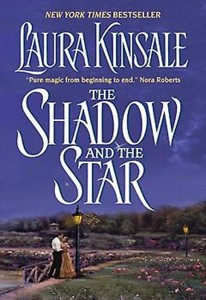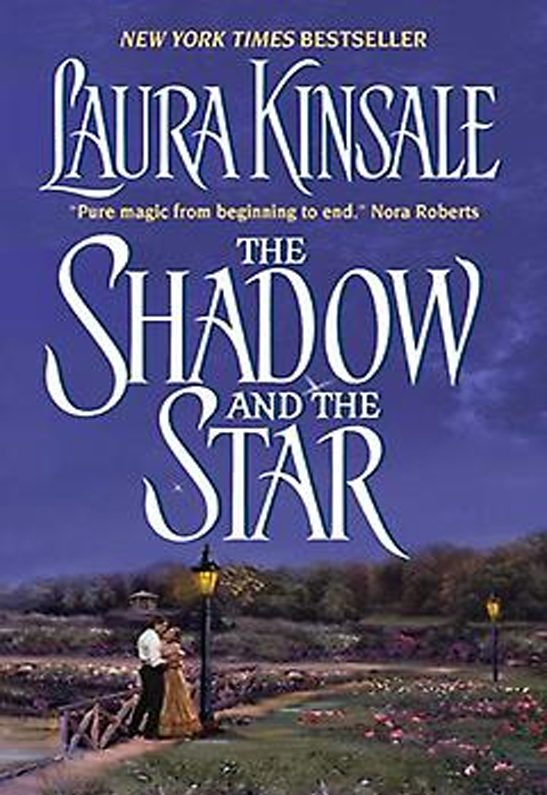 I always lament Kinsale's book covers. Looking at this one, you would never guess the story's about a Hawaiian ninja in Victorian London. Of course, that cover probably wouldn't sell many books, which is precisely why Kinsale is so bloody clever. She takes bizarre, unbelievable premises and creates historical magic with them. When we meet our hero Samuel, he is a tormented survivor of child prostitution and utterly devoted to a woman who is everything our mousy lead is not. From those ashes Kinsale brings to life a love so unstoppable it will explode in hell or high water. Order it here.
# 14 – 15 Best Historical Romance Novels
Dreaming of You (Gamblers), Lisa Kleypas
"You aristocratic ladies and your gold-plated twats. You always think it's such a honor for me to touch you." He surveyed her with mocking green eyes. "You think you're the first high-kick wench I've ever had? I used to have blue-blooded bitches like you pay me to do this. You've gotten it for free."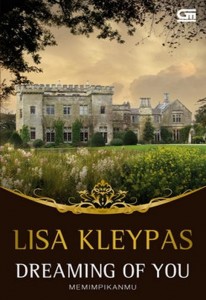 Continuing in the male prostitution theme (why not?) I introduce this little gem. It's about Sara, a writer who creates fantastic stories from the safety of her sheltered cottage. One day, in the name of research, she's drawn into the world of high stakes gambling. There she meets Mr Craven, a man who has risen from the gutters to become a club owner servicing wealthy old lords (and their bored young wives). Order it here.
# 13 – 15 Best Historical Romance Novels
Outlander, Diana Gabaldon
Don't be afraid. There's the two of us now."
Claire Randall is a nurse just back from WWII and enjoying a honeymoon in Scotland with her husband, after years of war and separation. When she walks through a ring of standing stones she finds herself transported to another time, and right into the arms of Jamie Fraser, a young, rugged Scots warrior. Torn between different times, cultures and a passion unlike any she's experienced before, it's no wonder Outlander has gone on to capture the hearts and minds of millions. Outlander comes in as #1 in my Top Five Romance Series list. Order it here.
# 12 – 15 Best Historical Romance Novels
Great Expectations, Charles Dickens
Once for all; I knew to my sorrow, often and often, if not always, that I loved her against reason, against promise, against peace, against hope, against happiness, against all discouragement that could be. Once for all; I love her none the less because I knew it, and it had no more influence in restraining me, than if I had devoutly believed her to be human perfection.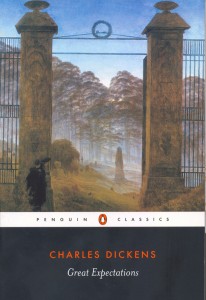 I have a few general rules in life: to never trust those who prefer cats over dogs, to ignore book reviews with more than three exclamation marks!!!, and to avoid people who hate Dickens. His work had been degraded by some of the TV series and disney-fied films, but in its original form it's oh, so good!!! (sorry) Pip is in love with Estella, who looks down her pretty little nose at him and his poor expectations. When that all changes, he endeavours to win her heart at any cost. Order it here.
# 11 – 15 Best Historical Romance Novels
Rebecca, Daphne Du Maurier
Men are simpler than you imagine my sweet child. But what goes on in the twisted, tortuous minds of women would baffle anyone.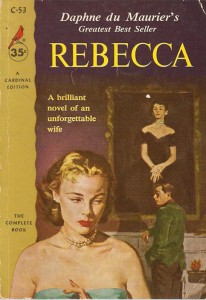 I first read this book when I was 13 and still love the name Maximilian to this day. Our heroine, on a trip to the South of France, meets Maxim de Winter, a handsome widower whose sudden proposal of marriage takes her by pleasant surprise. She accepts, but upon moving to his gloomy, oppressive estate of Manderley the young bride finds her husband a different man. It appears his late wife Rebecca, while no longer alive and breathing, continues to exist in the minds of the staff and most worryingly, the heart of her new protector. Order it here.
# 10 – 15 Best Historical Romance Novels
Lady Chatterley's Lover, by D.H. Lawrence
Perhaps only people who are capable of real togetherness have that look of being alone in the universe. The others have a certain stickiness, they stick to the mass.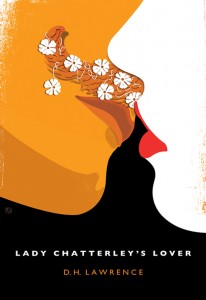 This novel was a complete scandal in its time, covertly published in Italy in 1928 only to be banned in England and the US soon after. The unexpurgated edition did not appear in the States until 1959, after one of the most publicized legal battles in publishing history. The book follows the story of Constance, a lady of the British aristocracy in a loveless marriage. Via her amorous relations with Oliver, the groundskeeper, Lawrence explores issues with the class system, social conflict, the purpose of the body and the mind and our place in this strange and often mad universe. Order it here.
# 9 – 15 Best Historical Romance Novels
Girl with a Pearl Earring, by Tracy Chevalier
He saw things in a way that others did not, so that a city I had lived in all my life seemed a different place, so that a woman became beautiful with the light on her face.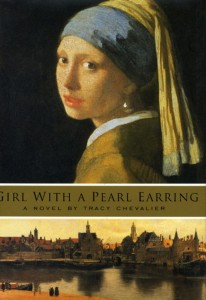 This is probably the most controversial inclusion in my top fifteen, however I found the tension between artist and muse, master and servant, utterly enchanting. Set in Vermeer's Delft household during the 1660s, Griet, the novel's quietly intuitive heroine leaves her childhood home to work as a family servant. The sixteen year old is quickly drawn to her artistic master, and when Vermeer employs her as his assistant – ultimately sitting for him as a model, her world starts  to crumble just as it's begun to bloom. Order it here.
# 8 – 15 Best Historical Romance Novels
Gone with the Wind by Margaret Mitchell
"Sir," she said, "you are no gentleman!"

"An apt observation," he answered airily. "And, you, Miss, are no lady."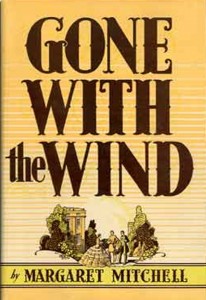 Oh Scarlett, we love you, we hate you and we love to hate you. It takes guts to create an entirely self absorbed, ruthless, unlikable character and then place an epic historical romance novel upon her pretty little shoulders (one that took out the 1937 Pulitzer prize, mind you), but how we thank Margaret Mitchell for taking that risk! I adore this book; yes it's dated, some of the more racist themes will leave your cringing, and it can drag on at times, but with a backdrop of the American Civil War and Scarlett at the helm, I guess that's only to be expected. Order it here.
# 7 – 15 Best Historical Romance Novels
The Thorn Birds, Colleen McCullough
 The thorn bird… singing among the savage branches, it impales itself upon the longest, sharpest spine. And, dying, it rises above its own agony to outcarol the lark and the nightingale. One superlative song, existence the price… For the best is only bought at the cost of great pain… Or so says the legend.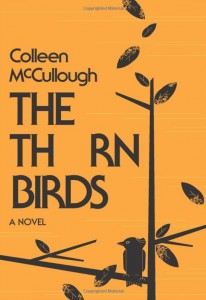 I'm very pleased that an Australian book is in the top ten in this list, I usually can't stand bear long, slow novels set in our bleak landscapes. This however, truly is one of the best historical romance novels, in a classical sense. At the story's heart is Meggie Cleary, who can never possess the man she desperately adores, and Ralph de Bricassart, who rises from parish priest to the inner circles of the Vatican…but whose passion for Meggie will follow him all the days of his life. The greatest tale of unrequited, treacherous love, Ralph and Meggie make such terrible mistakes, but at every turn in the road you can't help but feel endeared to them more as the story progresses. Order it here.
# 6 – 15 Best Historical Romance Novels
Pride and Prejudice, Jane Austen
My good opinion once lost, is lost forever.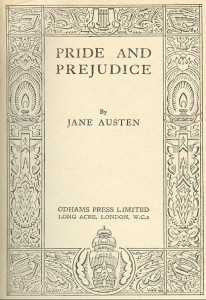 Some find Jane Austen conservative and elitist, her painfully polite characters and rigid proprietary stifling for more modern tastes. Today's readers seek instant gratification; demanding a steamy scene within the first thirty pages. In my opinion, that pressure has ruined many a good book. Austen's 345 will deliver little more than a chaste kiss, but true lovers of romance will appreciate that it's all about the foreplay. This is one of the world's most loved books and you'd be hard pressed to find a better Cinderella story, or a knight in shining armour more awkwardly seductive than Mr Darcy. Order it here.
# 5 – 15 Best Historical Romance Novels
Tale of Two Cities, Charles Dickens
"It was the best of times, it was the worst of times, it was the age of wisdom, it was the age of foolishness, it was the epoch of belief, it was the epoch of incredulity, it was the season of Light, it was the season of Darkness, it was the spring of hope, it was the winter of despair…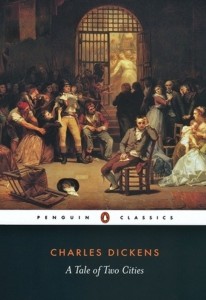 Like all works by Dickens Tale of Two Cities will introduce you to a range of landscapes and colourful characters, in this case set against the blood red streets and the ruthless rule of La Guillotine. This is the ultimate story of unrequited love and divine sacrifice, with an ending that reaches the very heights of the human spirit. Modern readers might find some of the description excessive, but in my mind it is well worth the added effort to descend truly into this world of Dickens' creating. Order it here.
# 4 – 15 Best Historical Romance Novels
Not Quite a Husband, by Sherry Thomas
The Castle. He'd seen this expression far too many times during their marriage. The Castle was Byrony drawing up the gates and retreating deep into the inner keep. And he'd always hated it. Marriage meant that you shared your goddamn castle. You didn't leave your poor knight of a husband circling the walls trying to find a way in.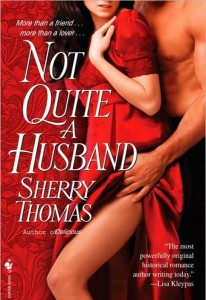 Don't let the cheesy cover fool you, this book is achingly good. Set in 1890s India (current day Pakistan) Briony has left her husband Leo to travel the world, but he has tracked her down to inform her that her father is seriously ill. Leo has loved Briony (four years his senior) since boyhood, but for all his infantile love the marriage has fallen to pieces. This is a rich, layered story with a great dose of irony, revealing the couple's tragic past and against the glow of their redemption. Order it here.
# 3 – 15 Best Historical Romance Novels
Anna Karenina, by Leo Tolstoy
I don't want to prove anything; I merely want to live, to do no one harm but myself. I have the right to do that, haven't I?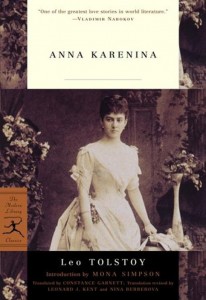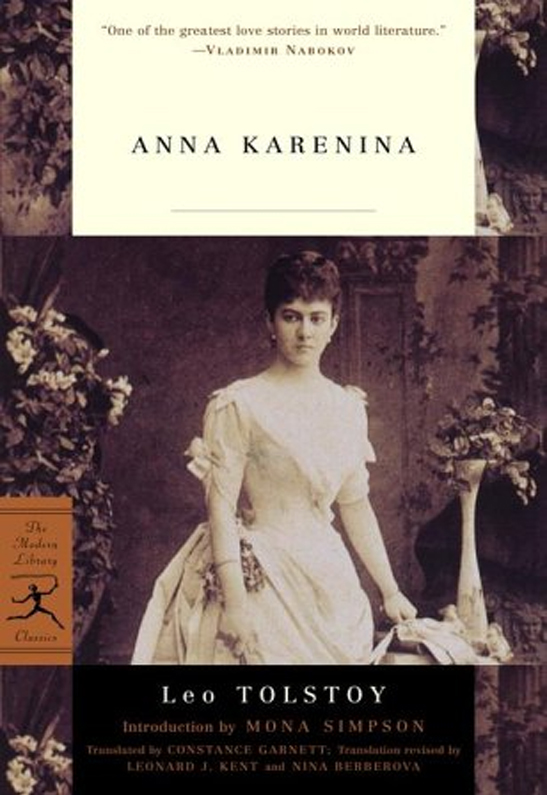 This classic has all my favourite elements of historical romance: nihilism, anguish and desire that creeps up and overwhelms the characters, until they're drowning in disaster. In some ways the title under sells and over delivers, as we are also treated to the truly lovely story of Kitty and Levin, an entirely different romance that only highlights the savage chemistry that is Anna and Vronsky's. This cast of beautifully doomed and wonderfully fated characters explore some of the hardest questions we can face in our brief time on this planet, most importantly, the secret to true happiness and fulfillment. Order it here.
# 2 – 15 Best Historical Romance Novels
Flowers from the Storm, by Laura Kinsale
He didn't reckon that God owed him anything. He reckoned that he'd had it all, and wasted it.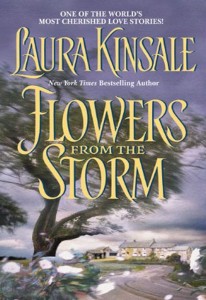 This is the kind of historical romance novel you recommend to people who have no time for the genre. There are scenes in this book that were so wonderful they left me breathless (I know it sounds bizarre, but look out for the kittens!) and Kinsale's mastery in taking the generic conventions we love and twisting them into something entirely original is unsurpassed. Christian is the ultimate anti hero, Maddy the devout Quaker crying out for a good roll in the hay, but that is where the formula ceases to be recognisable. We've all seen tortured heroes, but the real charm in this story begins when the hero loses all the things we first found charming. Read it here.
# 1 – 15 Best Historical Romance Novels
The Bronze Horseman, by Paullina Simons
When Tatiana looked up from her ice cream, she saw a soldier staring at her from across the street.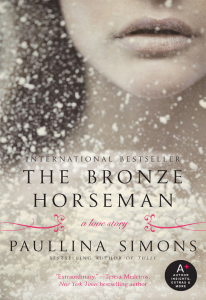 Let the trumpets blare for our wonderful number one! Some might challenge its inclusion; World War II is technically the "cut off" for historical romance, but this could have been set in the eighties and it would still be my pick. It captured me from the moment I started and released me three days, and two very sore eyes later. The first in a trilogy, it's a coming of age story about Tatiana, a young resident of Leningrad, and a brave officer of the Red Army called Alexander, who together face the dramatic, and horrifying realities of Hitler's war and Stalin's rule.  The book is intense and exquisite, a journey of anguish and longing that sees two people debased to the sub human and lifted into the divine heights of love. Read it here.
.
I'd love to hear your thoughts on my best historical romance novels…
Hit the mark, or way off?
Thanks for reading, see you on Facebook!