In this week's guest post Veronica Hunt shares her favourite sites for writers.
The web is an endless source of information, inspiration, and everything else we wish we had more time for. Which is why I've cut through the noise to create a list of the top 10 writing sites every author should know. These include informative sources to keep up with the latest trends, overcome procrastination, beat writer's block, find fresh ideas, expert advice and more.
Top Writing Sites #10
Aerogramme Writers' Studio is an amazing source of news from the writing world. This website publishes writing opportunities, contest information, and MFA programs regularly. There is also an informative blog that contains thousands of articles about creative writing.
Top Writing Sites #9
This one is perfect for those writers who experience fear of failure and cannot stop procrastinating, even when deadlines are nigh. Bane of Your Resistance belongs to Rosanne Bane, whose journalistic research focuses on creative processes in neuroscience and human behavior. Rosanne focuses on the problem of writing resistance in its different forms, like perfectionism, procrastination, writer's block and more.
Top Writing Sites #8
Need a little inspiration? Designed for students, this website features a great range of academic papers in different disciplines, including creative writing. A limited selection of papers are available for free download and students can also submit their papers for publication to get a free access to the writing base.
Top Writing Sites #7
Created by Maria Popova, the blog was originally developed to document her spiritual, intellectual, and creative development. Popova explores brilliant discoveries in various disciplines, profiles great writers and and curates some of the world's most creative ideas and concepts to inspire and engage her loyal band of readers.
Top Writing Sites #6
Founder Janice Hardy knows how to write "right". Her approach to writing is quite unique – she doesn't offer advice on how writers should change their craft, but instead illustrates how to make the industry work for them.
Top Writing Sites #5
As the tagline suggests, Creative Indie encourages you to be a creative genius, without having to become a starving artist. Founder Derek Murphy is an author who painstakingly details his own experiments and experiences in the wild world of self-publishing, including fantastic articles about book marketing, like this one.
Top Writing Sites #4
Write with passion, live with passion and don't forget to breathe! These principles are expressed best by Janalyn Viogt, a professional author who shares the insights she's gleaned from years of working, and living, as a successful creative. At this site you'll define your writing life, learn to write with skill and artistry, and manage the most precious commodity of all: your time.
Top Writing Sites #3
It's universally agreed that the more you write, the better you write. With a team from Write Practice you will be able to develop your own writing voice, rhythm and style and create a daily practice you can stick with. Check out their blog for lots of writing tutorials and articles that are updated regularly.
Top Writing Sites #2
Explore a ton of helpful guides at Ink and Quills, including articles on how to avoid cliches in your writing, develop characters and plot, create sequels and structure novels. Want to make writing for a living your reality? Try the free seven day writing challenge and get ready to be re-inspired.
Top Writing Sites #1
All writers share one common problem – those lovely creative juices dry up for a spell, and then it's only natural for the doubts to start creeping in. When you need something to help you get back on track visit Positive Writer. This resource offers a host of inspiring and motivating posts to help beat back writer's block and finish your project.
Know a site that deserves a mention? Please feel free to comment below!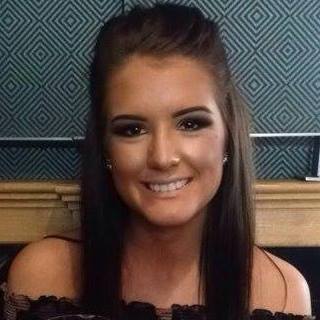 Veronica Hunt is a true edtech expert and freelance writer at aplusonly.com. She loves travelling and science fiction. Follow Veronica on Google+ and Linkedin.